CGI & Retouch | Shackleton
Fury Underground Station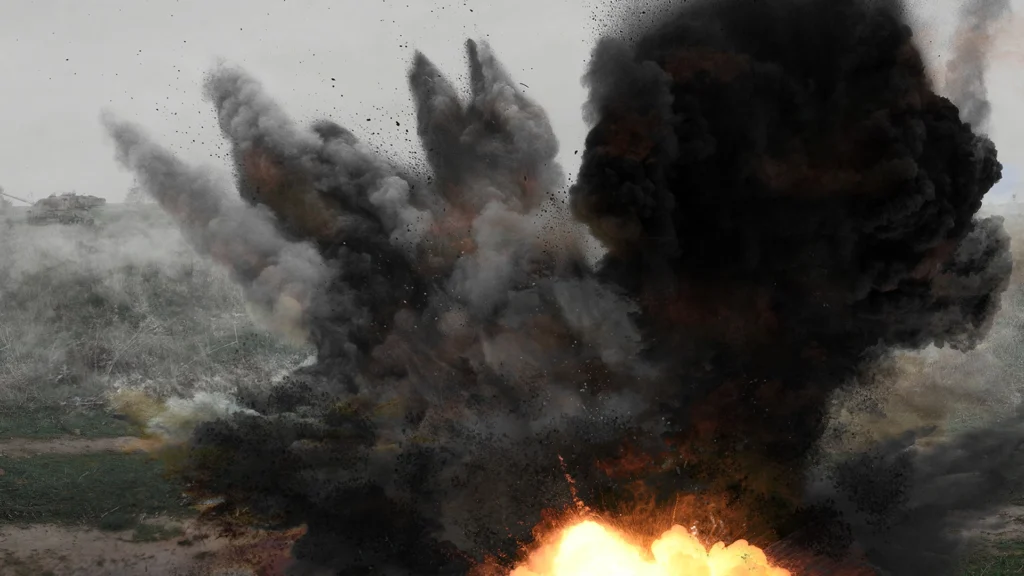 The agency Shackleton contacted us to create this series of images to be used in the corridors of the Callao station in the centre of Madrid (see video at the end of the gallery to see the spectacular final result).
The project was a mixture of photography, photo retouching and CGI (for the tanks, planes and war constructions), the photographs were taken in the outskirts of Madrid.
Services
3D Modeling
Photography
CGI & Retouch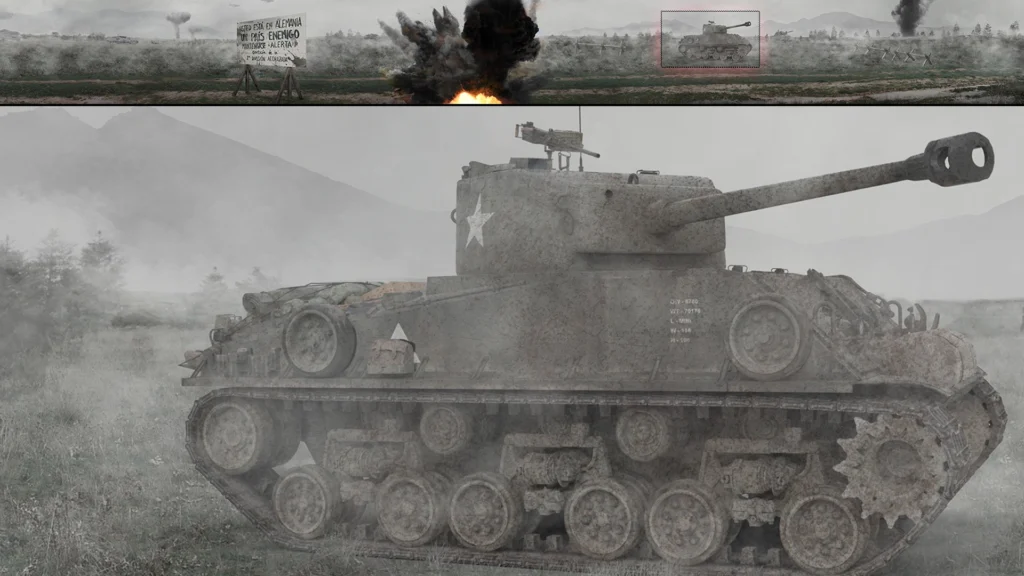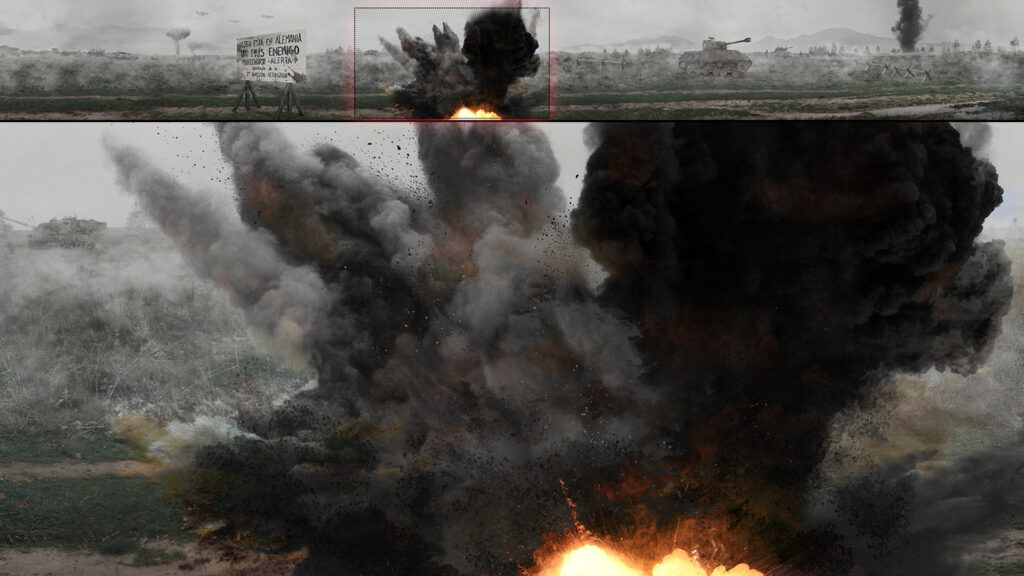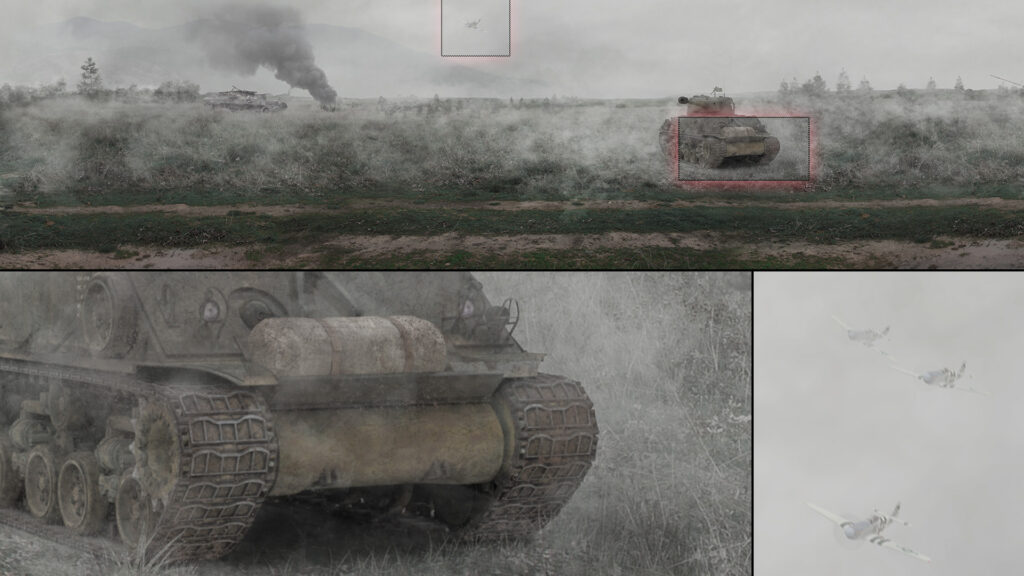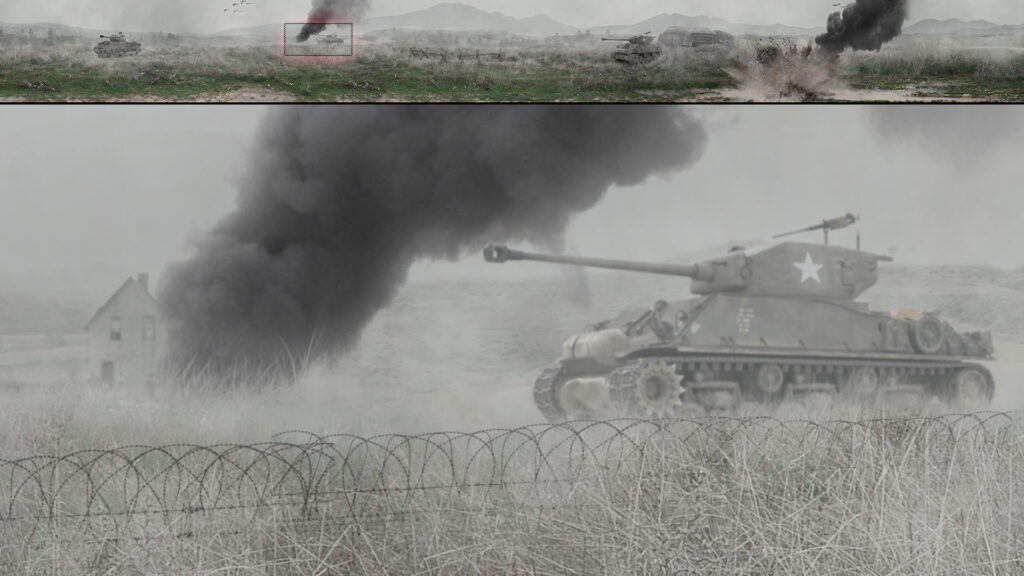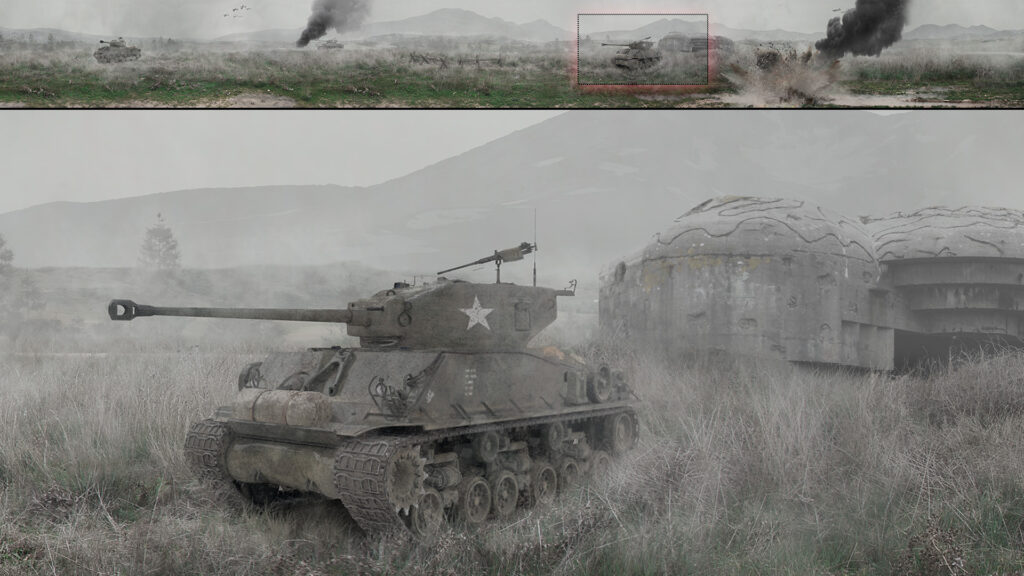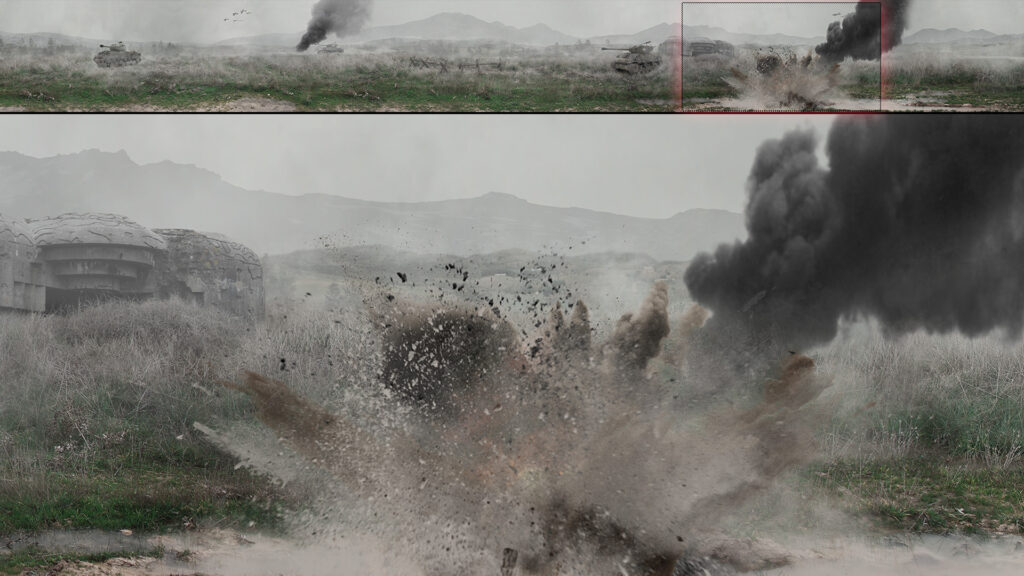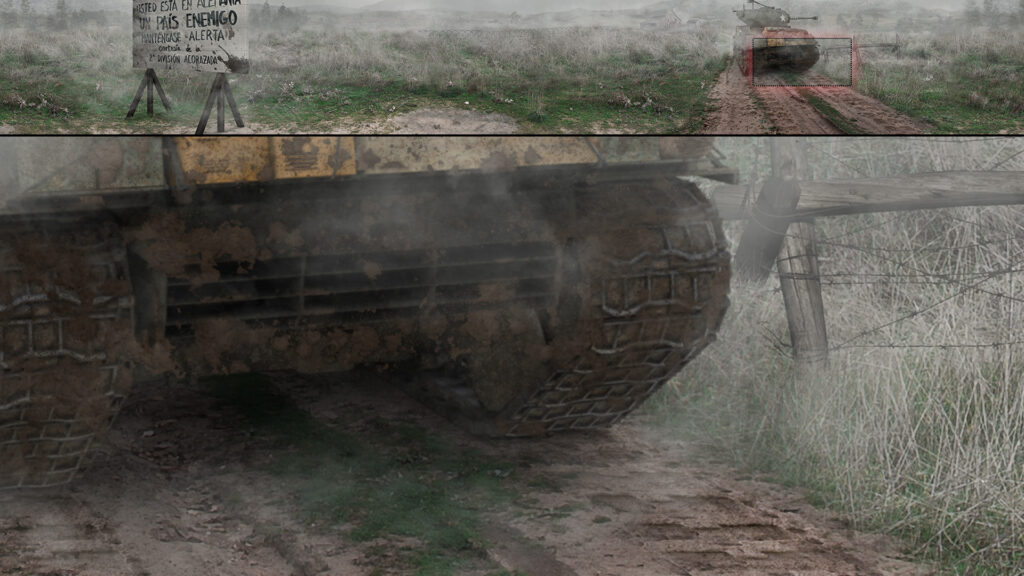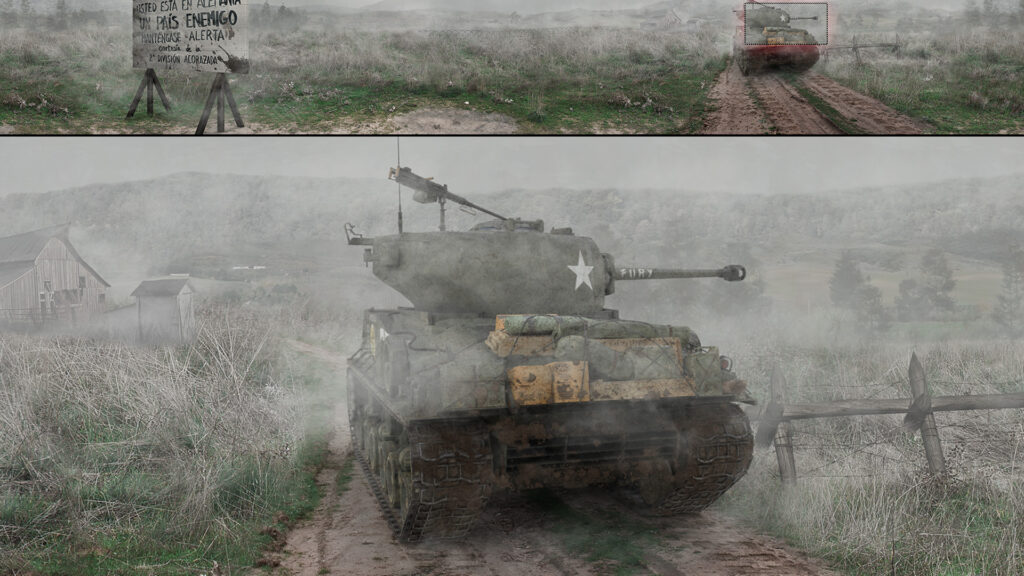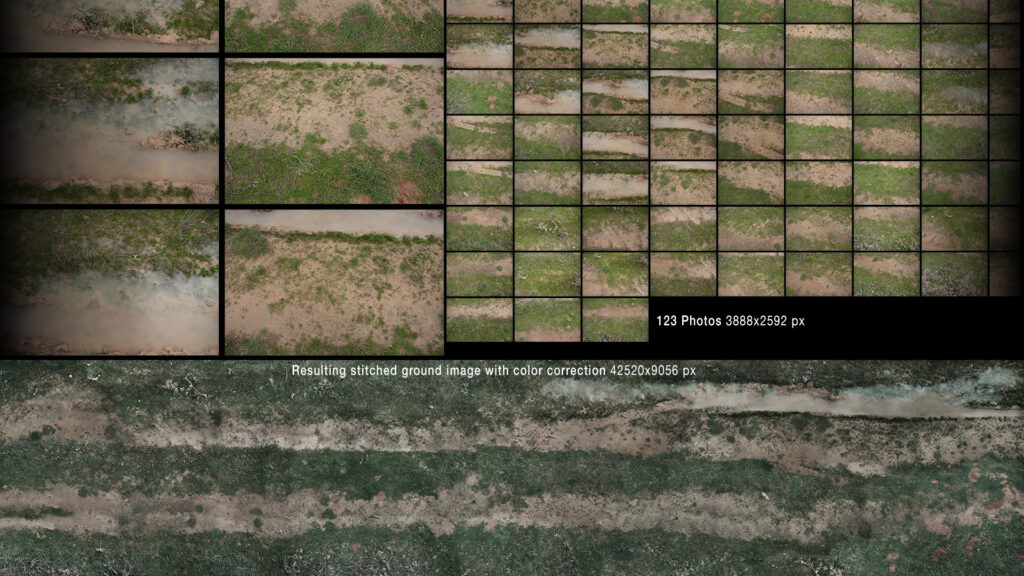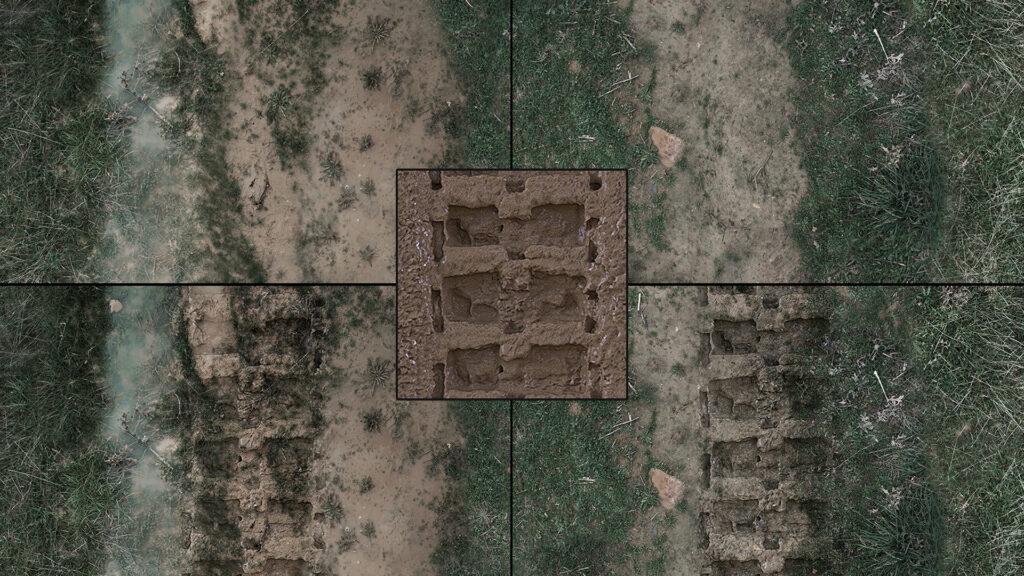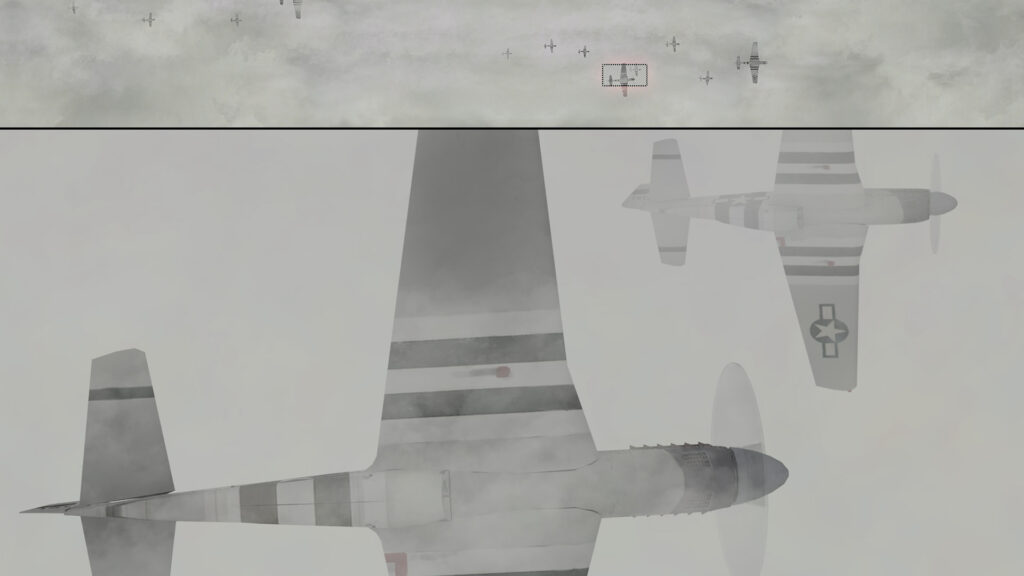 CALLAO STATION (Madrid Subway)
We had to make four huge images, a 17 x 2 m. left wall, a 19 x 2 m. right wall, a 20 x 4 m. ceiling and a 19 x 4 m. floor.
We used 3D tools, for the tank, airplanes and barbed wire. The war environment, including the floor, was built by "stitching" 125 high resolution photos we took in a village in the Community of Madrid, creating a complete 360º environment.