FMCG | CGI Animation
Tissot PR 100 Collection
As soon as we can, we love to get into our lab and create new CGI animations at our own risk.
As good fans of luxury watches we were looking forward to the challenge of working for a premium brand and decided that the Swiss watchmaker founded in 1853, Tissot, would become a new challenge for our lab.
Services
VFX
CGI
Animation
Creative
Audio design
Studio Capicúa

REACHING PHOTOREALISM
We believe that excellence is found in the smallest details, so in every texture we strive for perfection with enough resolution to bring the camera as close as possible.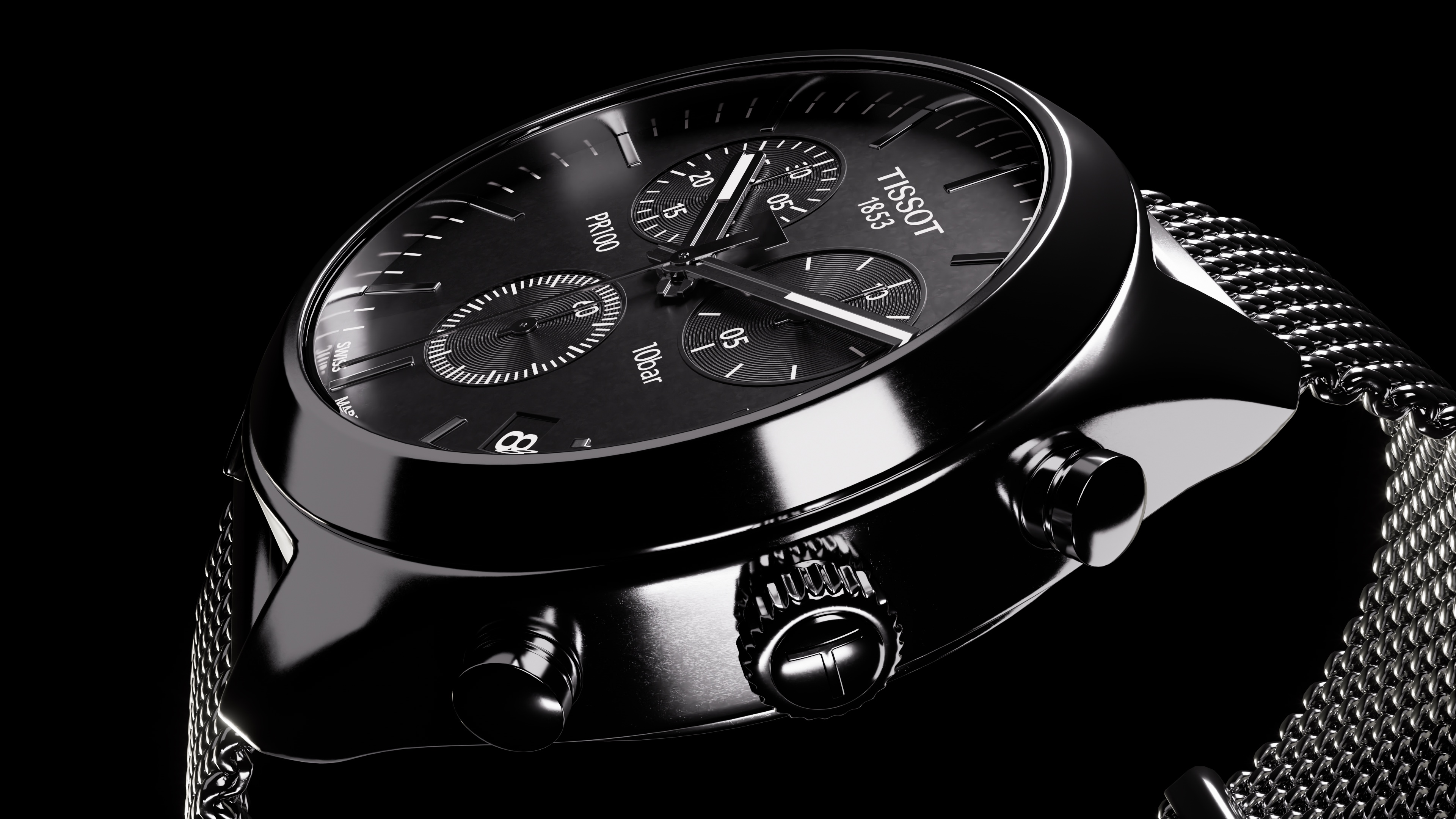 TISSOT PR 100 Collection
Sam gave us total freedom in the creation of the design of the letters with the only indication that he wanted it in the purest Steampunk style, each of the letters were created with completely different shapes and movement was applied to the letters to give life to the title.